To receive daily emails from Amazing Health Advances to your inbox CLICK HERE
Check Out These Top 50 Functional and Integrative Medical Doctors
Sep 5, 2017
While many traditional doctors do their best, unfortunately, they only treat the symptoms and in most cases their patients never actually get healthier. The good news is more physicians are being trained in functional medicine and integrative medicine where the focus is on addressing the root cause of disease.
[Food is Medicine] Raise your hand if you've ever gone to the doctor, weren't seen on time and then spent just a few minutes with your doctor before being ushered out? Or perhaps your health care provider sent you home with a few new prescriptions and no real explanation as to why your health was suffering? (Photo Credit: Dr. Josh Axe/ Food is Medicine)
Welcome to medicine in 2017 where we now have more progressive, holistic and effective options. While many traditional doctors do their best, unfortunately, they only treat the symptoms and in most cases their patients never actually get healthier. The good news is more physicians are being trained in functional medicine and integrative medicine where the focus is on addressing the root cause of disease.
Many of these doctors recommend solely natural approaches where some combine holistic and only use conventional if necessary. These practitioners will use a blend of dietary recommendations, nutritional supplementation, nutrient blood work profiling, stress reduction techniques, exercise recommendations and natural treatments from IV chelation to stem cell therapy.
As complementary and alternative medicine continues becoming more mainstream, there's no doubt that you'll see more functional doctors in medical practices. Below are 50 who are doing amazing things. This list is by no way exhaustive — I wish I could add even more! Keep your eyes on these superstars who are truly shaping the functional and integrative medicine fields.
In her early days of practicing medicine, Dr. Connealy noticed something peculiar: while patients were being prescribed medication for their ailments, few seemed to be improving. In fact, many seemed to get sicker. This led Dr. Connealy down the path of integrative and complementary therapies, looking for the root cause of illnesses and combining traditional medicine with nutritional and lifestyle options to treating disease.
Today, Dr. Connealy is the medical director of the Center for New Medicine, which she founded. She's also opened the Cancer Center for Healing. She's become renowned for her whole-person approach to treating cancer, outlined in her recent book "The Cancer Revolution." While she doesn't discount the place that therapies like chemotherapy and radiation have in treatment, Dr. Connealy focuses on addressing some of the key causes of cancer through natural approaches.
49. Will Cole, DC
Dr. Will Cole is a leading functional medicine practitioner who specializes in clinical investigations of underlying factors and customizing health programs for chronic conditions, such as thyroid issues, autoimmune, hormonal dysfunctions, digestive disorders, diabetes, heart disease and fibromyalgia and more. He consults locally in the Pittsburgh, PA area as well as consultations for people across the country and around the world. Dr. Cole is a health writer for international publications and lectures nationally as well at conferences, including PaleoFX and the Autism Education Summit.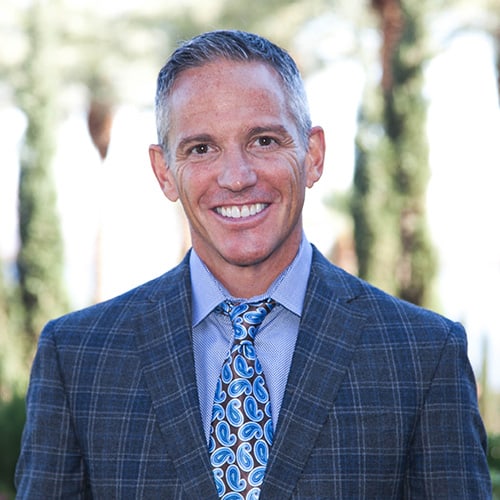 48. Dan Pompa, PScD
With a background in chiropractic, Dr. Pompa follows his "5R Principles" of cellular healing as the roadmap to healing. He's all about addressing the root cause of disease, not chasing medicine to treat symptoms. He specializes in detoxification and was one of the physicians to bring back ancient medicine practices such as intermittent fasting, the ketogenic diet and doing a bone broth fast.
Dr. Pompa fought through a three-year battle with chronic fatigue syndrome, which he ultimately came out all the better for. His victory against the disease, extensive research and faith have led him to help others suffering from chronic diseases such as chronic fatigue syndrome, fibromyalgia, autism, sensory integration disorders and other neurotoxic conditions.
No grain, no pain is Dr. Osborne's philosophy (and also the name of his book!). Known as "The Gluten-Free Warrior," he's well-versed in the health problems that can stem from gluten and how to treat chronic autoimmune issues using gentler, natural methods. He sits on the advisory board for Functional Medicine University and frequently teaches functional medicine seminars, training other doctors to incorporate dietary therapy, nutritional supplementation, blood work analysis and natural treatments into their clinics.
When it comes to disease prevention, Dr. Katz knows his stuff. He founded Yale University's Prevention Research Center in 1998 and serves at its director, investigating chronic diseases and how to prevent them, particularly through nutrition and weight control.
His passion for evidence-based, integrative medicine led him to found the True Health Initiative in 2015, an international organization dedicated to creating a world that's free of preventable chronic diseases and people can live long and healthy lives. Dr. Katz recognizes there's power in numbers; the organization is made up of more than 250 world-renowned health experts from nearly 30 countries. Preventing almost 80 percent of chronic disease and premature death might sound like a lofty goal, but I love Dr. Katz's willingness to go all in on it.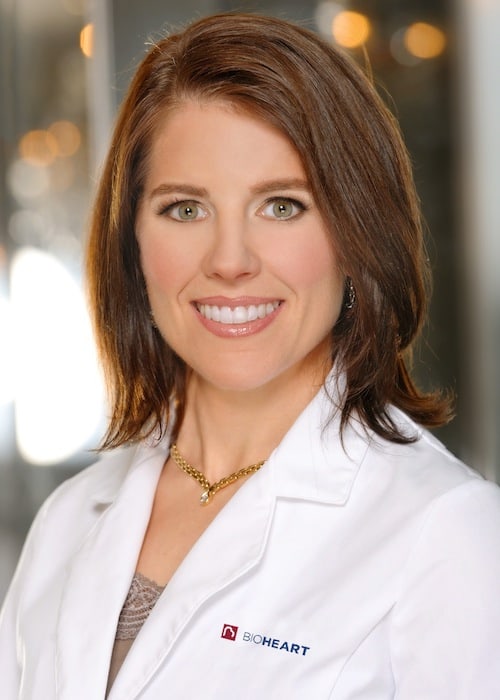 45. Kristin Comella, PhD
Kristin is lauded as an expert on regenerative medicine, the study of using the body's own regenerative capabilities to treat diseases and injuries. She's the Chief Scientific Officer at U.S. Stem Cell, a company that develops cell technologies, and was named No. 24 on Terrapin's list of the Top 50 Global Stem Cell Influencers, in addition to No. 1 on the Academy of Regenerative Practices list of Top 10 stem Cell Innovators.
She led the team that was the first to gain FDA approval for a clinical trial that used a combination of cell and gene therapy for the heart and pioneered stem cell therapy of adipose tissue as well as cord blood, bone marrow and muscle, helping people recover from disease and lead normal lives.
44. Steven Gundry, MD, FACS, FACC
Dr. Gundry is a cardiologist and heart surgeon who, throughout a 40-year career, has performed more than 10,000 surgeries. But he's never shied away from research, either, and it was his inquisitive mind that helped change the course of his own career. In 2001, by making changes in the diet of a "hopeless" patient who wasn't well enough to even be a candidate for surgery, Dr. Gundry watched as the man had a complete health turnaround, improving so much that Dr. Gundry was able to perform the quadruple bypass surgery that saved his life.
The experience led Dr. Gundry to dig deeper into the role food plays in our health and to understand that many of the foods we eat are toxic to our bodies, while we're deficient in other nutrients. Since then, he's advocated for a plant-based diet to help people not only lose weight, but fight and prevent disease. Dr. Gundry also served as President of the Board of Directors for the American Heart Association's Desert Division and is the Founder and Current Director at the Center for Restorative Medicine.
43. Kellyann Petrucci ND
Even after years of helping patients reach their potential, Dr. Kellyann hit a wall and struggled to feel her best. She underwent intensive research on the lifestyle changes necessary to take back control of her health, and we're the lucky beneficiaries. Dr. Kellyann is an advocate of a Paleo diet, promotes bone broth for a healthy gut and loves helping families get their kids on board with a real foods lifestyle.
Dr. Ludwig is an endocrinologist and researcher and a Harvard professor, and is well known for his work on obesity and carbohydrates, particularly how food affects hormones and metabolism. Dr. Ludwig emphasizes that all calories aren't created equal; diets high in refined carbohydrates and refined sugars are metabolized differently and stored in the body differently. At a time with seemingly dozens of different theories on how we should be eating, this common sense approach is refreshing.
Better known as The Paleo Mom, Dr. Ballantyne is committed to help families lead a healthy Paleo lifestyle. She's particularly excited about sharing her Paleo modifications for people who suffer from autoimmune diseases like herself. Her blog is heavily influenced by her own experiences, too.
Dr. Ballantyne was enjoying a successful academic career when she decided to become a stay-at-home mom after the birth of her first child. Dr. Ballantyne was morbidly obese and suffering from more than a dozen immune- and autoimmune-related diseases at the time. After the birth of her second child, she discovered the Paleo diet. It transformed her health, helping her lose 120 pounds and reversing her long list of health issues, like IBS, asthma, fibromyalgia and more. Since then, she's become a staunch advocate of the lifestyle and how food isn't only about providing energy, but can actually transform your health from the inside out.
Dr. Minich's background in yoga, nutrition and medical science mean she's well suited for creating a detox program that removes not just toxins found in foods, but the harmful elements found in other parts of our life, like emotional baggage, pessimistic thoughts and stress.
She's identified seven areas of health that are critical for a total physical and spiritual detox, and uses her own past health issues to help others create lives they love.
Click here to continue reading throughout this amazing list of doctors who are truly shaping the functional and integrative medicine fields.
Food is Medicine